Watch US Open matches live as they happen and find your favorite star on one of tournament's show courts, including Arthur Ashe Stadium, Louis Armstrong Stadium The 2017 U.S. Open is underway and some players are already making headlines for their performances on Monday at Flushing Meadows in New York.
Maria Sharapova returned to the tennis court and faced off against the world's No. 2-ranked women's player, Simona Halep. The Russian put on an impressive performance in a three-set victory (6-4, 4-6, 6-3) to advance to the second round.
On the men's side, the real competition comes out to play on Tuesday as Roger Federer and Rafael Nadal take to the court for the first time in this tournament. It's also important to remind some folks that Andy Murray, who won the U.S. Open in 2012, will not be playing this time around due to a hip injury.
Each match will be shown on ESPN, ESPN2 and WatchESPN for those interested in live-streaming every game. And If you miss any of Tuesday's action, the Tennis Channel will carry replays of television coverage throughout the day. The first match will begin at 11:00 a.m., ET.
For the full breakdown of each tie, head to the U.S. Open official website for the full schedule.
With every major, particularly in the men's singles, things begin and end with the world's best players. And this year, ageless wonder Federer will be looking for his 20th major victory.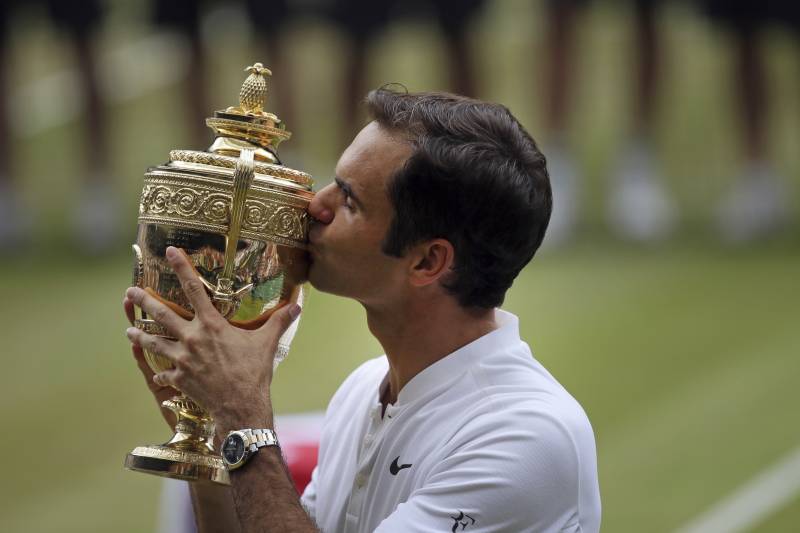 The 36-year-old is looking as good as ever. His game is not fixated on speed or recovery ability, it is instead focused on accuracy and finesse, which is why he has only gotten better with age.
Federer will take on American Frances Tiafoe in a match that shouldn't be close. Federer is in a class of his own, trailed by Nadal, Murray and Novak Djokovic.
But the only real threat to the Swiss in this year's U.S. Open is one of his rivals, Nadal.
The Spaniard will match up against Dusan Lajovic of Serbia. Similar to Federer, this should be a cakewalk for Nadal. But in recent tournaments, the 31-year-old hasn't looked like his old self.
Whether it's age catching up with him or just a series of nagging injuries, this match is a great opportunity for Nadal to show his fans that one of the world's best tennis players is back in form.
As for the women, keep an eye on up-and-comer Madison Keys.
The 22-year-old American has been turning heads with her talent, and coming into the U.S. Open this year, she'll be looking to make a name for herself in a field that lacks the star power of a Serena Williams, although her sister, Venus, will be on the court on Wednesday.
Keys will play Elise Mertens of Belgium in what could be a back-and-forth affair, but look for the U.S. starlet to go through in straight sets in an impressive performance on home soil.